An initiative to support vulnerable residents during some of the most lonely and isolating hours of the night has been recognised at the 2021 LGC Awards – a prestigious event which celebrates the innovation and quality delivered by councils on a daily basis.
The Community Night Support Team (CNST) service were handed a 'Highly Commended' award in the Health and Social Care category at this year's ceremony for providing a lifeline to many residents in what has been a challenging period for many. Members of the CNST team were joined by Council Leader, Councillor Richard John and Cabinet Member for Social Care, Safeguarding and Health, Councillor Penny Jones for the ceremony which took place in London on the 4th November 2021.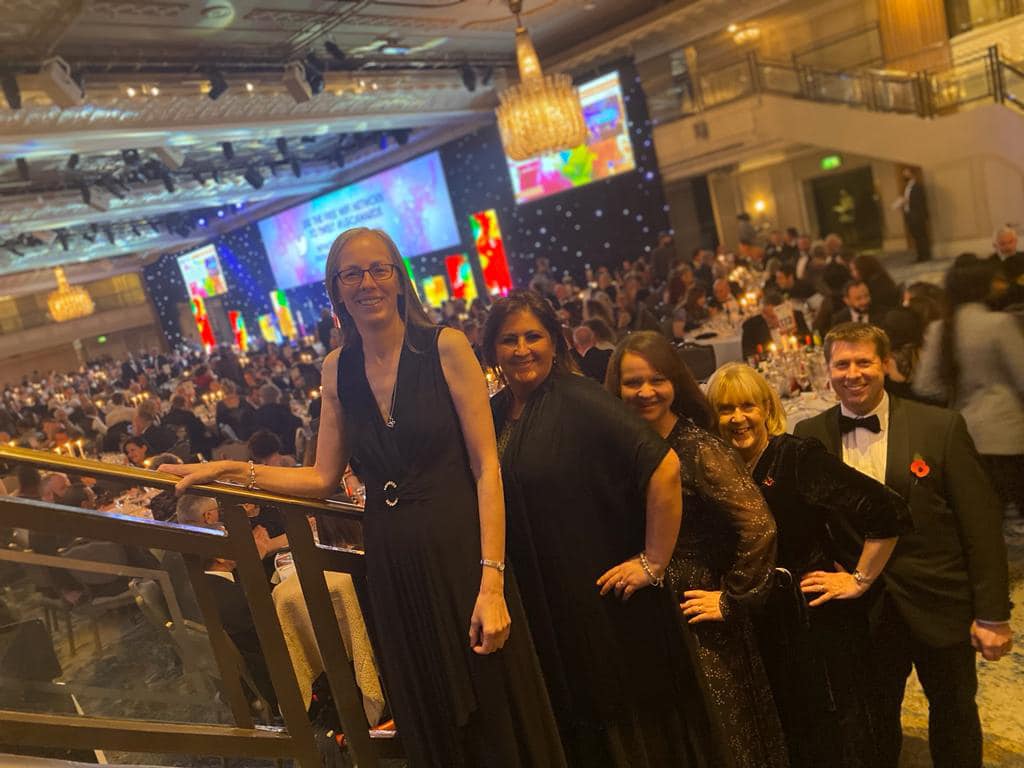 The award gives recognition to an initiative that was set up in August 2020 when Monmouthshire County Council's Adult Social Care team came up with a plan to help support all people in need of care during the night. It came after the team found that many residents with care needs had no support in place after 11pm at night. Traditionally, care needs at home were only met between 7am and 11pm – no ongoing service was available outside of these hours. The only options were family support, up to three emergency waking night sits, a live-in carer or 24-hour residential care (both at significant expense to the person or the local authority) or to remain uncomfortable, cold and with risk of skin breakdown until the morning carer arrived. This would often lead to people who live alone feeling vulnerable and lonely, and those who live with their family or friends finding their carers became exhausted and overwhelmed.
The CNST was established, made up of staff who work with the Integrated Health and Social Care Team based in Abergavenny in Monmouthshire to support adults of all ages and needs. Twelve months' funding was secured under the Intermediate Care Fund (ICF) to pilot this new service in Abergavenny and it officially launched in September 1st 2020.
In the first month of CNST launching, 91 scheduled visits were made, this increasing to 222 visits just one month later as referrals increased. In the first six months of the initiative, 1,365 scheduled visits were made, there were 394 reassurance phone calls, a number of hospital admissions were avoided and evidence showed there were also earlier discharges from hospital. In initiative has also seen extensions of reablement programmes to regain night time independence, admissions to long term care placements avoided, support to palliative care plans so people could remain at home, provision of an alternative to residential respite care assessment of night time care needs at a time of crisis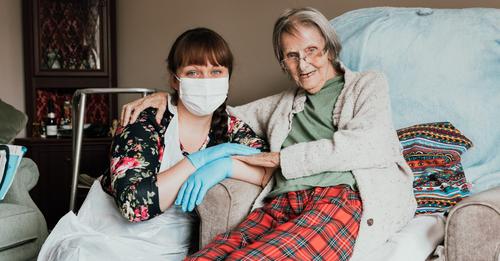 Referrals to the Abergavenny CNST are made from Occupational Therapists, Physiotherapists, Hospital Discharge team, District Nurses, Chronic Conditions Nurses, Social Workers and other home care teams, amongst others. A typical 10pm – 7am shift might include scheduled home visits, receiving ad hoc phone calls for reassurance (which may then result in a home visit), and providing a careline response. Duties include personal care, including continence management, pressure care; wellbeing checks; medication administration; reassurance and anxiety management; meeting palliative care needs, including family support at night.
Attending the awards ceremony, Councillor Penny Jones, Cabinet Member for Social Care, Safeguarding and Health said: "I am exceptionally proud that the members of the Community Night Support Team have been recognised for this innovative project which has been a lifeline to so many. I am delighted their hard work and determination has been acknowledged, and we know there's no greater reward than seeing the difference this service makes to our residents. I look forward to seeing this project go from strength to strength in the future."
Lucy Dunlop, Community Night Support Team Lead added: "I am so proud to be part of such a wonderful team of carers. We were lucky to have been giving some funding to pilot this scheme and we have proven the concept works. It has soon become a highly valuable service who work within the integrated teams, working towards giving people autonomy and choice over how they wish to live their lives. The awards have given us the opportunity to speak to others about our service and we would eventually like to see this concept cascaded throughout the rest of Wales and beyond."
To see the impact made by the Community Night Support Team visit: https://www.facebook.com/MonmouthshireCC/videos/221834523254796