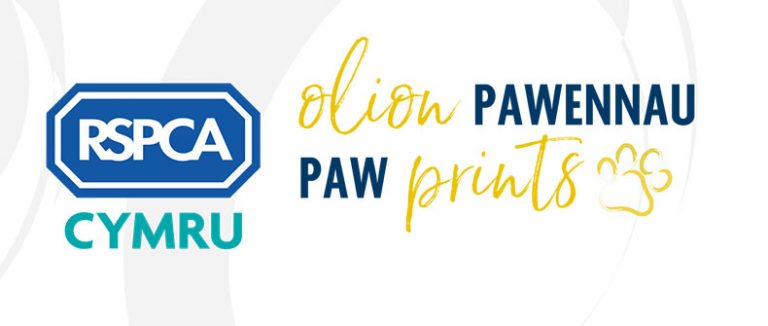 Monmouthshire County Council's Emergency Planning Service has once again been awarded a prestigious Gold PawPrint award by the RSPCA in their annual PawPrints Awards. The PawPrints award scheme was launched in 2008 and aims to reward and promote good practice in animal welfare by local authorities and housing providers in England and Wales. This year's awards are the first since 2019, due to the pandemic.
Monmouthshire County Council first entered in 2010 and has since bagged one bronze, one silver and, now, nine gold PawPrints. The PawPrints Award recognises four areas of work that impact on animal welfare – contingency planning; stray dog services; housing and animal welfare principles. Monmouthshire is the only Welsh authority this year to win a Gold accolade in the Contingency Planning category and one of only a handful in the UK as a whole.
The award acknowledges that the authority has considered the welfare of companion animals within contingency plans – both in the planning process and in training and exercising. It also recognises the advice the authority provides for pet owners on emergency preparedness.
The target for next year is to continue to maintain the gold standard and the Emergency Planning Team thought everyone should know they consider their award the cat's whiskers.
Commending their excellent work, Cabinet Member for Resources Councillor Phil Murphy said: "Well done to our Emergency Planning Team for winning this accolade. It is a fantastic achievement, not least due to the challenges that the COVID-19 pandemic has brought with it, and it's wonderful to see Monmouthshire leading the way in implementing animal welfare in their planning procedures."
Billie-Jade Thomas, RSPCA Cymru public affairs adviser said: "RSPCA Cymru is delighted to once again recognise the fantastic efforts of Monmouthshire Council's contingency planning measures through its PawPrints scheme.

"The local authority has a proud record of considering pets, pet owners and other animal welfare issues in their emergency planning protocols – and we're proud to continue to work closely with the Council on this important work.

"Through awareness-raising campaigns, live exercises and supporting establishments with large numbers of animals in drawing up contingency plans, we're over the moon to again recognise Monmouthshire with a gold award."