Armed Forces colleagues and personnel are being honoured at the start of Armed Forces Week 2021.
The annual event acknowledges the outstanding contribution and commitment made by men and women serving or those who have served. The celebration culminates on Saturday 26th June with Armed Forces Day, where events will take place across the United Kingdom.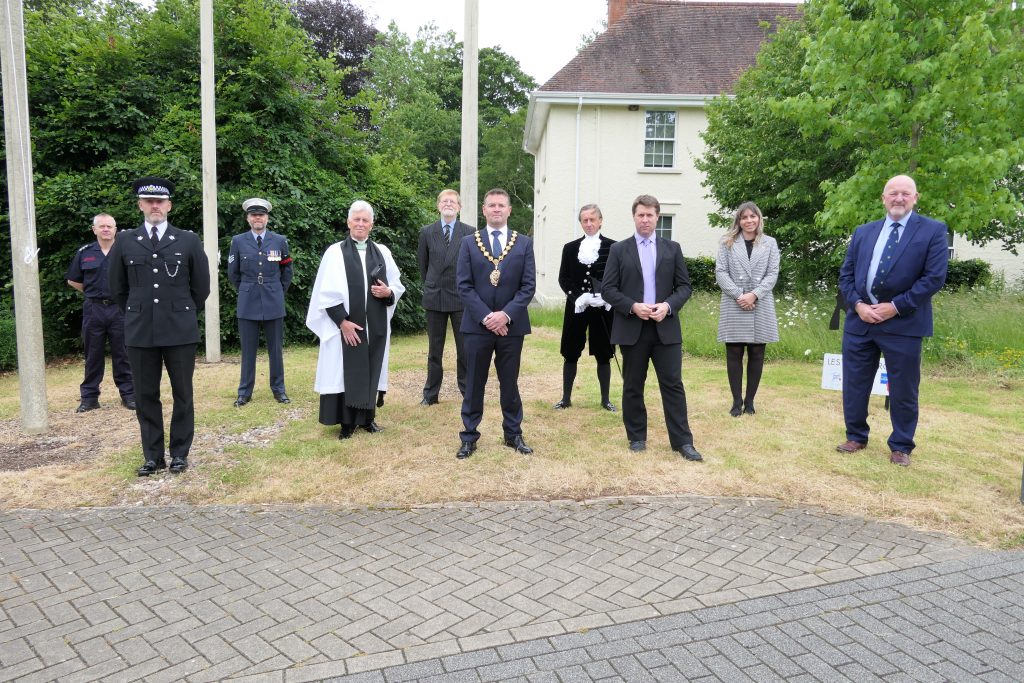 The week of special events has begun with a special flag raising ceremony held at County Hall in Usk. Representatives of the Armed Forces, the Royal British Legion, Town Councils, the Deputy Lord Lieutenant and High Sheriff have joined Council Leader Richard John, Chairman Mat Feakins, members and MCC staff to show appreciation for the contribution made by all those who serve or have served in Her Majesty's Armed Forces.
Monmouthshire County Council continues to demonstrate its commitment to supporting Armed Forces colleagues. In recent years, the council has been presented with a Gold award in the Defence Employer Recognition Scheme. The accolade represents the council's continued promise that those who serve or have served, and their families, are treated fairly. The council has been recognised for proactively demonstrating forces-friendly credentials as part of recruiting and selection processes. The Gold status also means, as an employer, MCC has demonstrated it has actively ensured that their workforce is aware of their positive policies towards issues facing people who are or have served.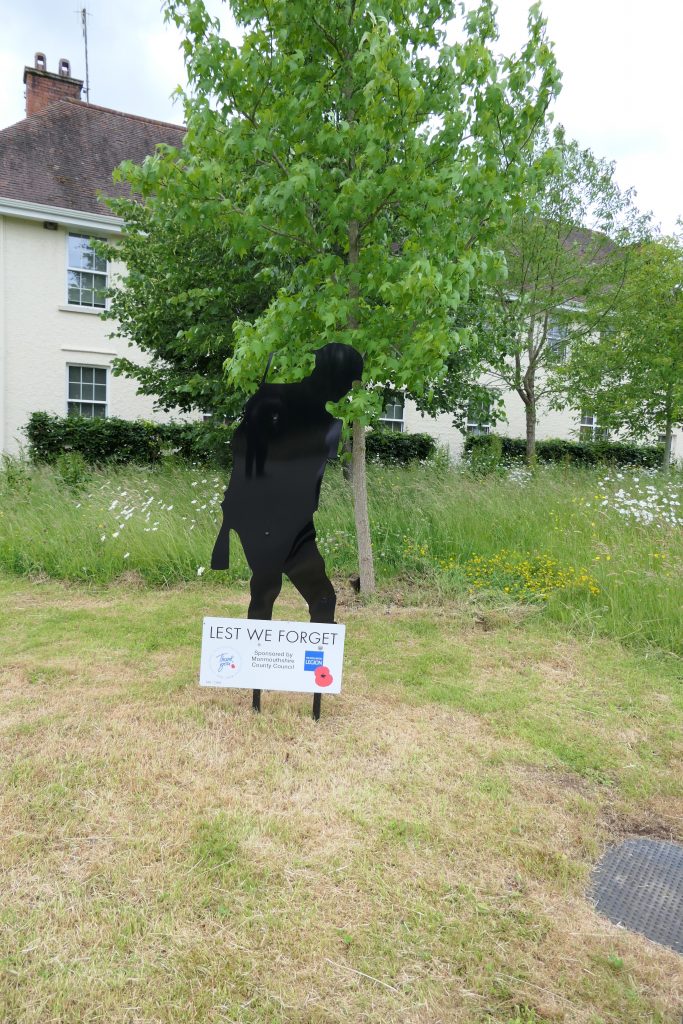 Members of the council have also reaffirmed the council's commitment to working with the Armed Forces community by signing the Armed Forces Covenant. The covenant was signed together with the five Town Councils (Abergavenny, Monmouth, Usk, Caldicot and Chepstow) in 2020, making Monmouthshire the only local authority in the UK to have the principal authority and all town councils signing the covenant in unison.
As part of the ongoing work to support Armed Forces communities, colleagues continue to work with schools to raise awareness of Service Children and the potential educational difficulties they may experience by establishing a support network for the Armed Forces and their families. This includes a Gwent-wide directory of services which has been produced in order to provide the Armed Forces Community with a resource that combines all relevant information in one place.
Speaking at the flag raising ceremony, Councillor Lisa Dymock, member with responsibility for Armed Forces said: "This week we recognise the commitment and dedication of our Armed Forces colleagues. From those who have laid their lives on the line and those who continue to ensure we live fairly and freely. I am proud to be part of an organisation that acknowledges the excellent contributions of our Armed Forces and to ensure we provide those who are serving and those who have served with the best support available."
Council Chairman, Councillor Mat Feakins added: "I am delighted to be part of such an important ceremony which shows our respect and gratitude to our selfless members of the Armed Forces community. We owe so much to these amazing men and women, not only the ones who have paid the ultimate sacrifice but also to those who are still fighting in conflicts today. Armed Forces Week is just one way we can show our appreciation and I hope everyone will join the council, members and other respective colleagues in paying homage to these great people."
More information about Monmouthshire County Council's Armed Forces commitments can be found here: https://www.monmouthshire.gov.uk/armed-forces/