The need for reliable broadband coverage in rural Monmouthshire communities has been brought into increased focus during the pandemic, as more residents have been working online from home and catching up with family "virtually" than ever before.
This week Monmouthshire County Council were pleased to acknowledge the significant progress made in supporting future plans for broadband deployment in Monmouthshire which will help get digitally deprived communities online.
Last September, Cabinet approved the Digital Infrastructure Action Plan setting out how the council wished to capitalise on the provision of a high speed, first class digital infrastructure, in order to deliver economic growth for county and the country. Less than 12 months later, the need for a robust digital infrastructure has become even more pronounced with the unprecedented increase in home working, acceleration of people doing online shopping and wider digital social interactions with families and friends.
All this has led to an increased need for good quality digital infrastructure and connectivity. In light of this, the council has recently approved a £2million commercial loan to Broadway Partners to build a Gigabit overlay network to 5G carrier grade standard, to enable delivery of a core network which will provide wireless and full fibre broadband connections into rural communities with poor connectivity.
However, this investment is not the only one. A local company, Spectrum Internet, also has significant plans for a full-fibre infrastructure in Monmouthshire's main towns. This will form part of an initial £200million investment in South Wales supported by one of the largest telecommunications infrastructure investment companies in the UK. In addition, following a recent announcement by Welsh Government for additional funding for FTTP (Full Fibre to the Premise) by Openreach, the number of connected premises set to benefit in Monmouthshire is likely to increase from 1581 to 2163.
At the same meeting the Cabinet also agreed to be a partner in CoCoRE, a 5G Testbed pathfinder project which will explore new ways that 5G can offer a speedier connection, to improve the lives of people in rural areas, boosting business growth and maximising the productivity benefits of new technologies.
When presenting the Cabinet reports this week, Cabinet Member for Social Justice and Community Development, Councillor Sara Jones, stated 'The digital agenda is a priority for me as a Councillor and hugely important. The Council need to continue to invest and support those impacted by poor digital connectivity'- while Councillor Phil Murphy, Cabinet Member for Resources and a standing Member of the Investment Committee, stated:
"The decision by the Council's Investment Committee to award a commercial loan to Broadway was very attractive to the Council, not just because of the financial returns at a time when budgets are tight, but because of the increased digital connectivity it will offer to our hard to reach, rural communities who have struggled to get a broadband connection for a long time."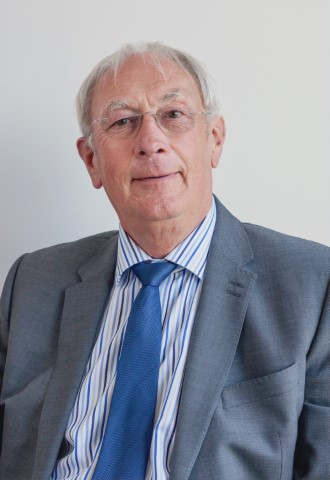 T
as well as our social media accounts/ yn ogystal â'n cyfrifon cyfryngau cymdeithasol: