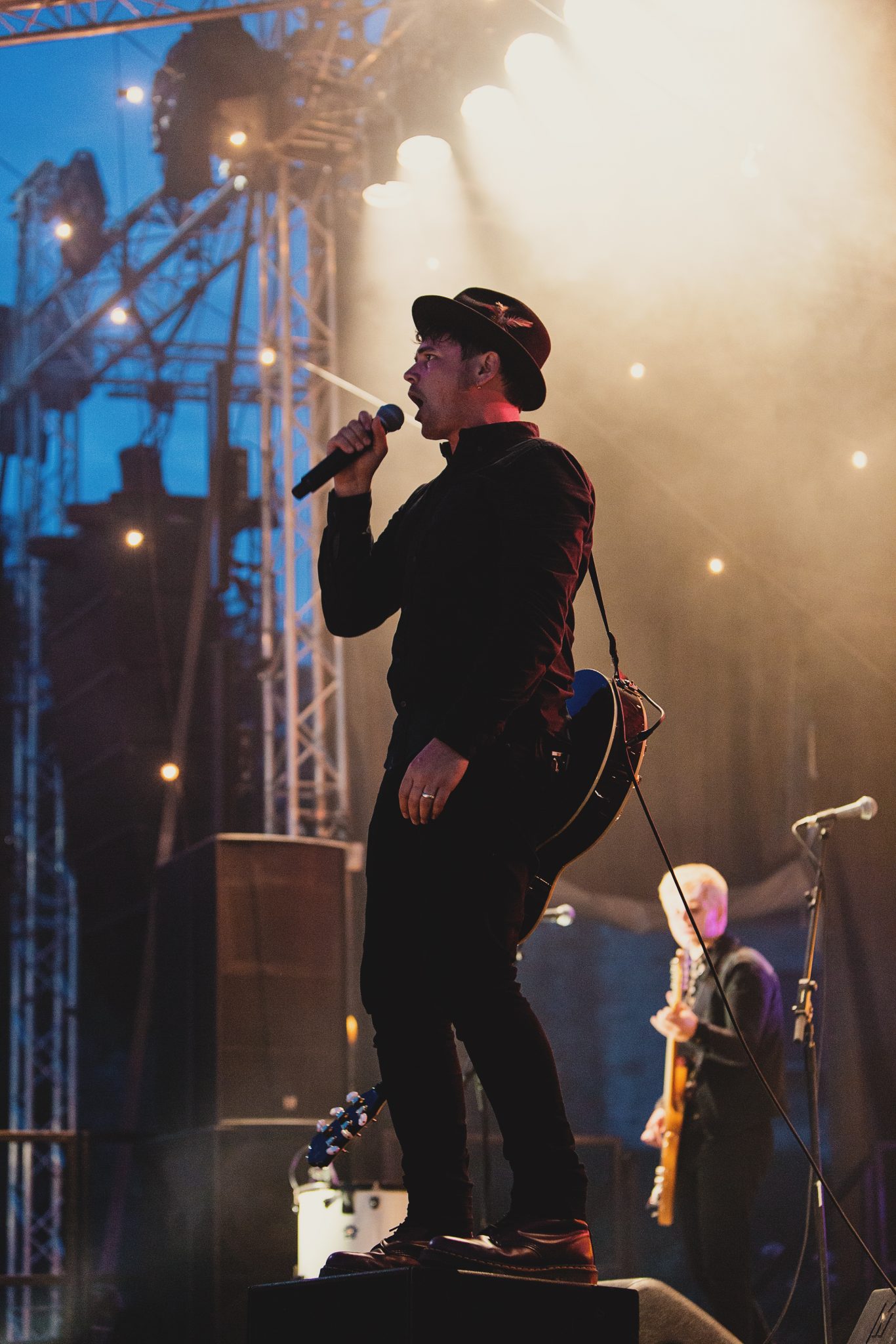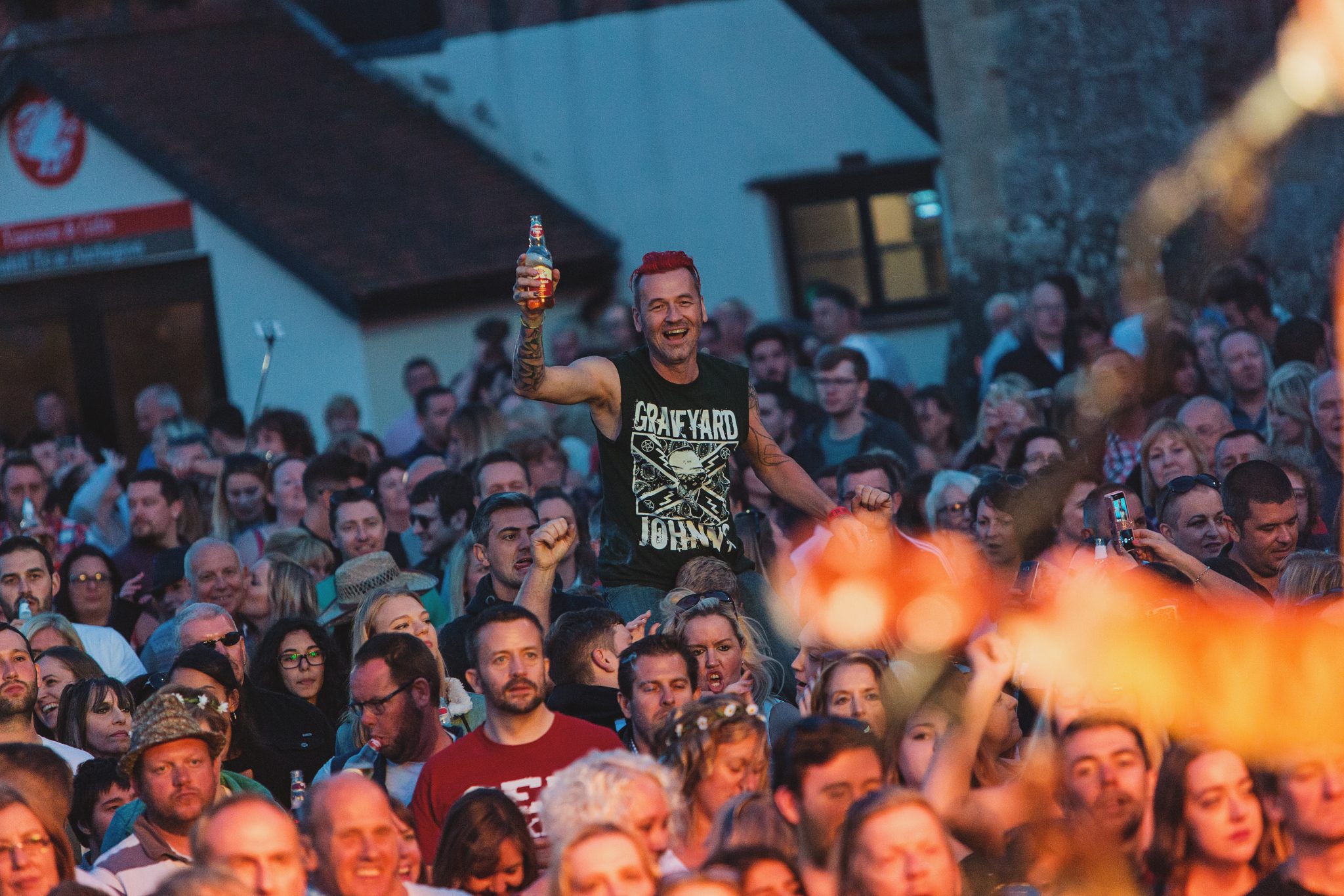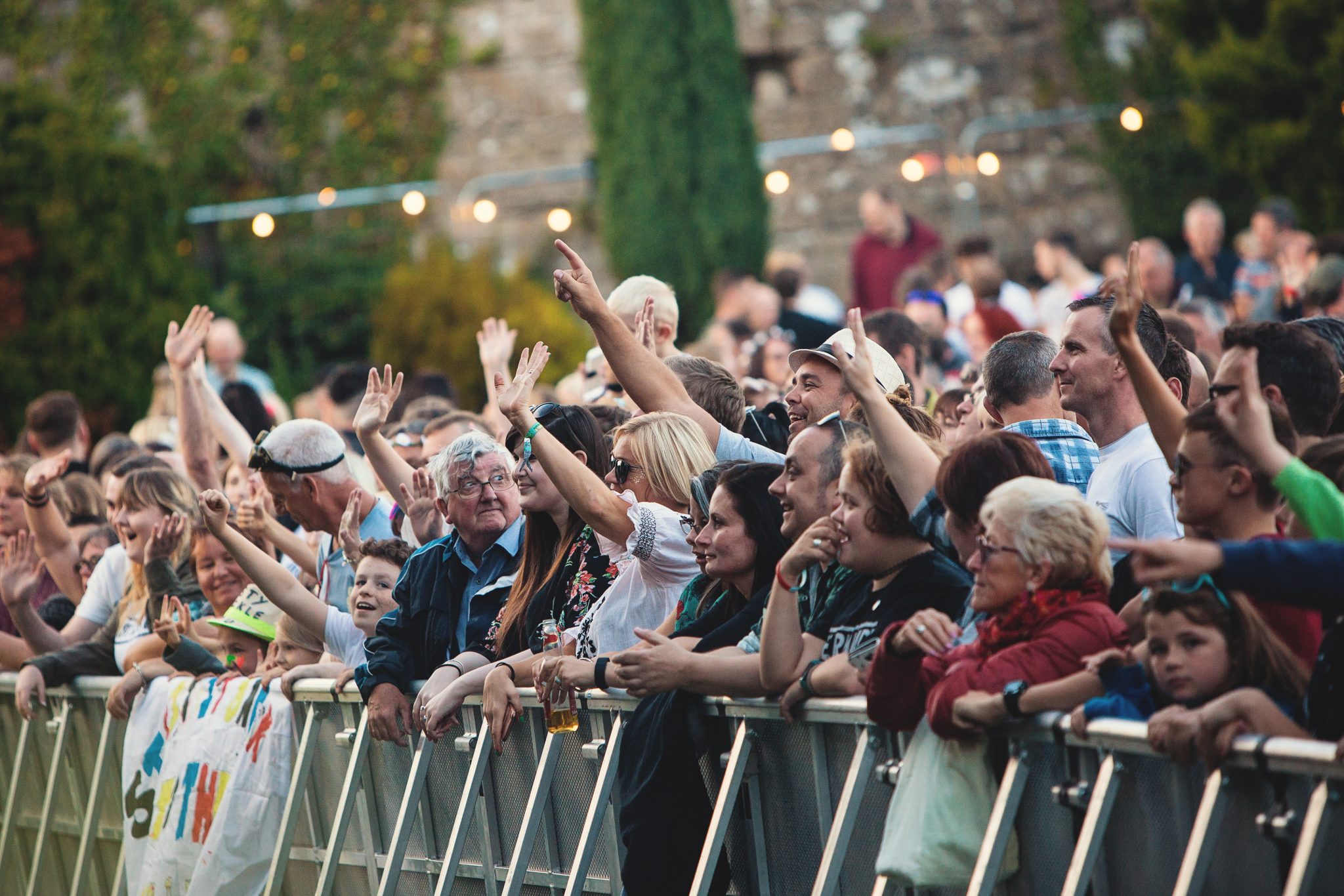 Friday night was awesome at Caldicot Castle. The indie folk band, Rusty Shackle played their biggest hometown gig ever inside the beautiful walls of Caldicot Castle.  The local crowd were captivated a stunning high-energy level performance and the festival vibes continued as many people camped in the stunning country park after the gig.
The six-piece group are made up of band members Liam Collins, Baz Barwick, Owen Emmanuel, Ryan Williams and brothers Scott and James McKeon. They combine guitars, fiddle, banjo, bass, mandola, trumpet, tenor guitar and tight vocal harmonies to create a sound that is unique to them and one that instantly fills you with emotion.
The atmosphere was wonderful as many of the fans have followed the band from their early days growing up in Caldicot and the surrounding areas. The response was tremendous to the much-loved tunes inspired by a mixture of folk, rock and Celtic.
Fans beamed with pride and watched the local lads play their biggest crowd yet in the heart of their home town.
Rusty Shackle were joined by special guests; The Apple Tree Theory and Siôn Russell Jones.
Scott McKeon from Rusty Shackle commented:
"We have been lucky enough to travel and play at some of the most iconic venues and festivals around the UK. But this huge sell out gig in our hometown feels like a major milestone and is particularly poignant for us. It just shows how much our hometown of Caldicot has supported us on our journey."
The cabinet member with responsibility for innovation, enterprise and leisure, councillor Bob Greenland, said: "Tonight has a been a night of Monmouthshire at its best – amazing local bands, born and bred in the county, supported by a local crowd in the amazing Caldicot Castle Country Park. This reinforces our belief that Monmouthshire –It's more than the place, it's the people.'