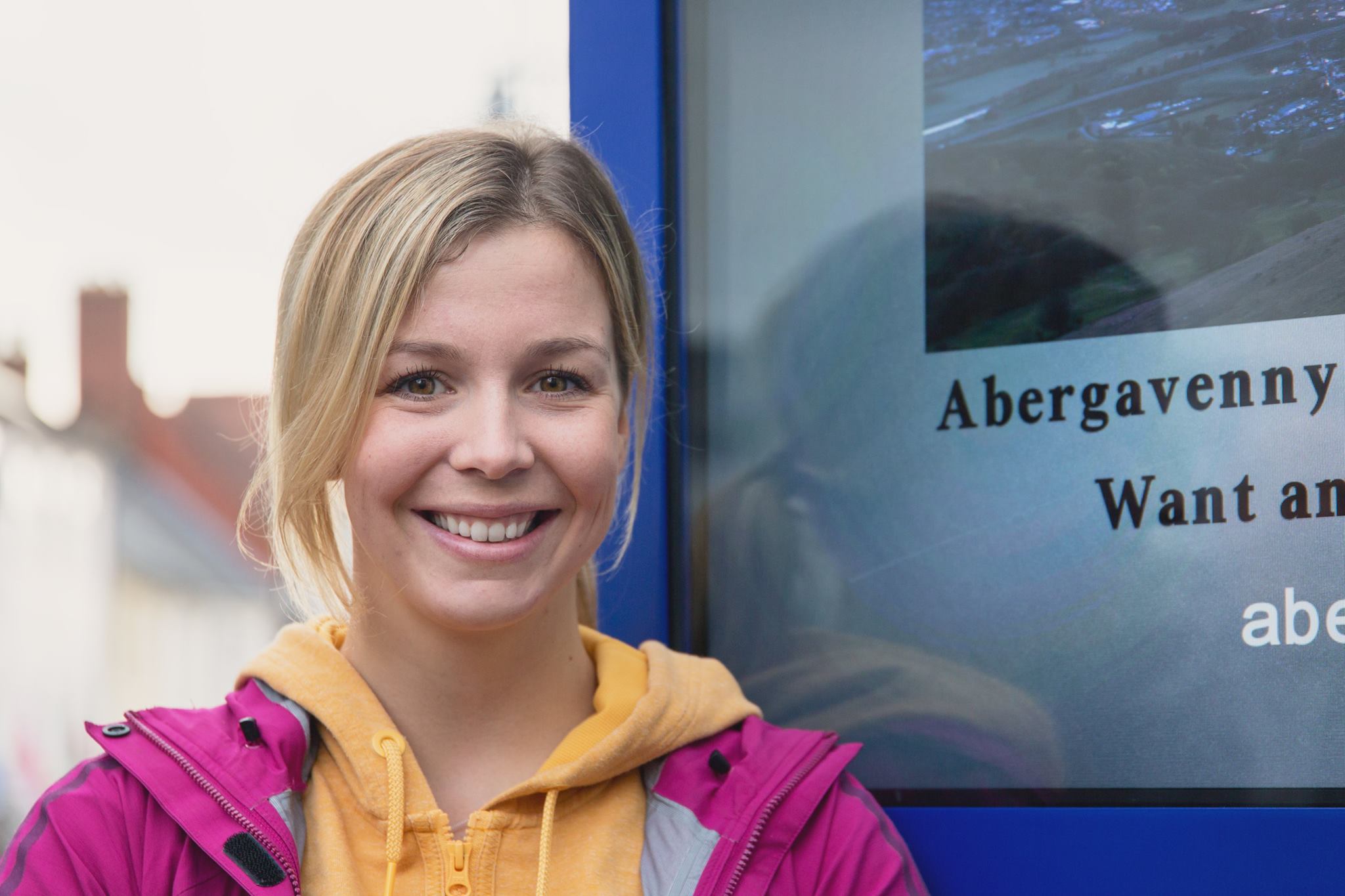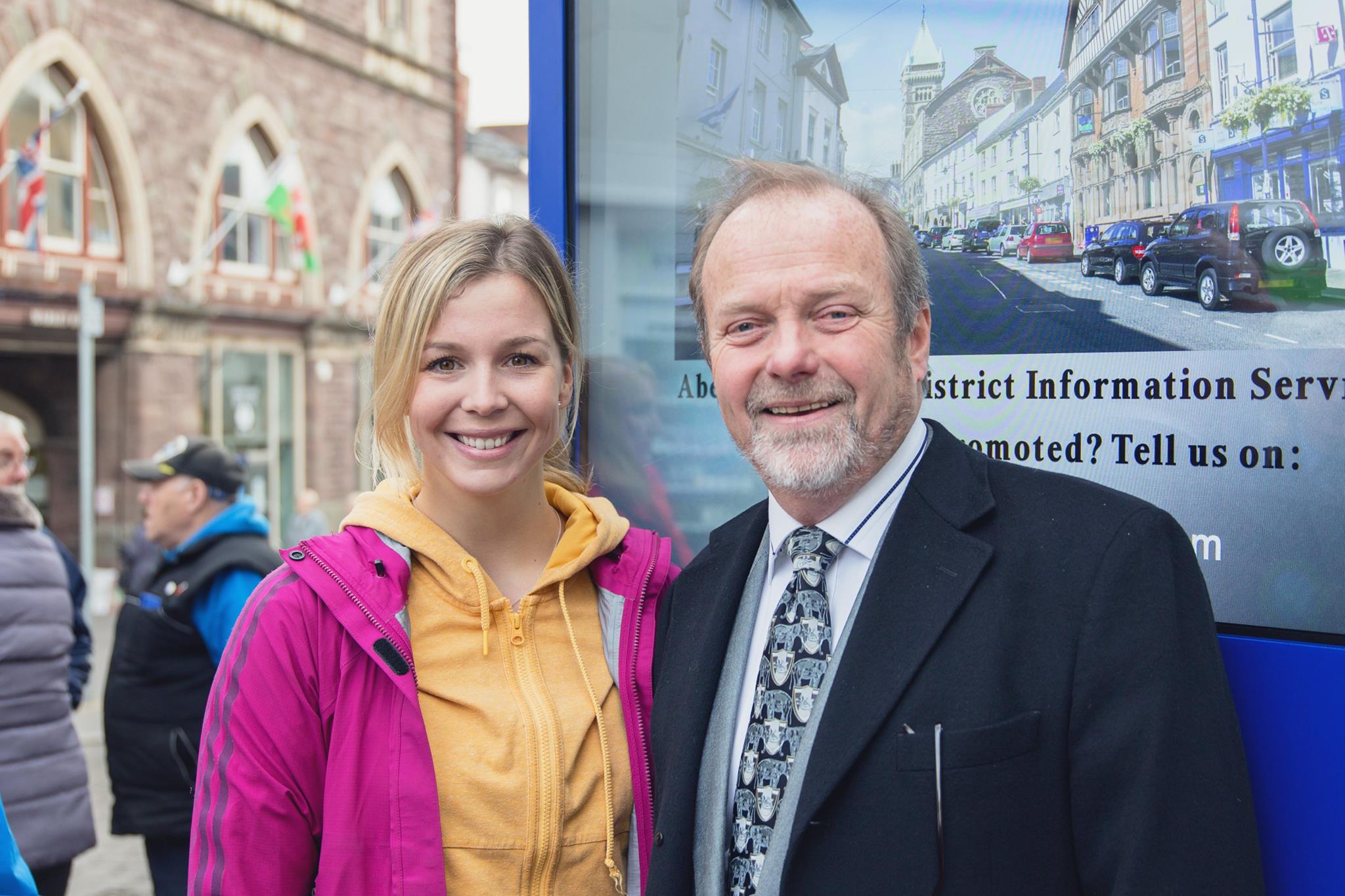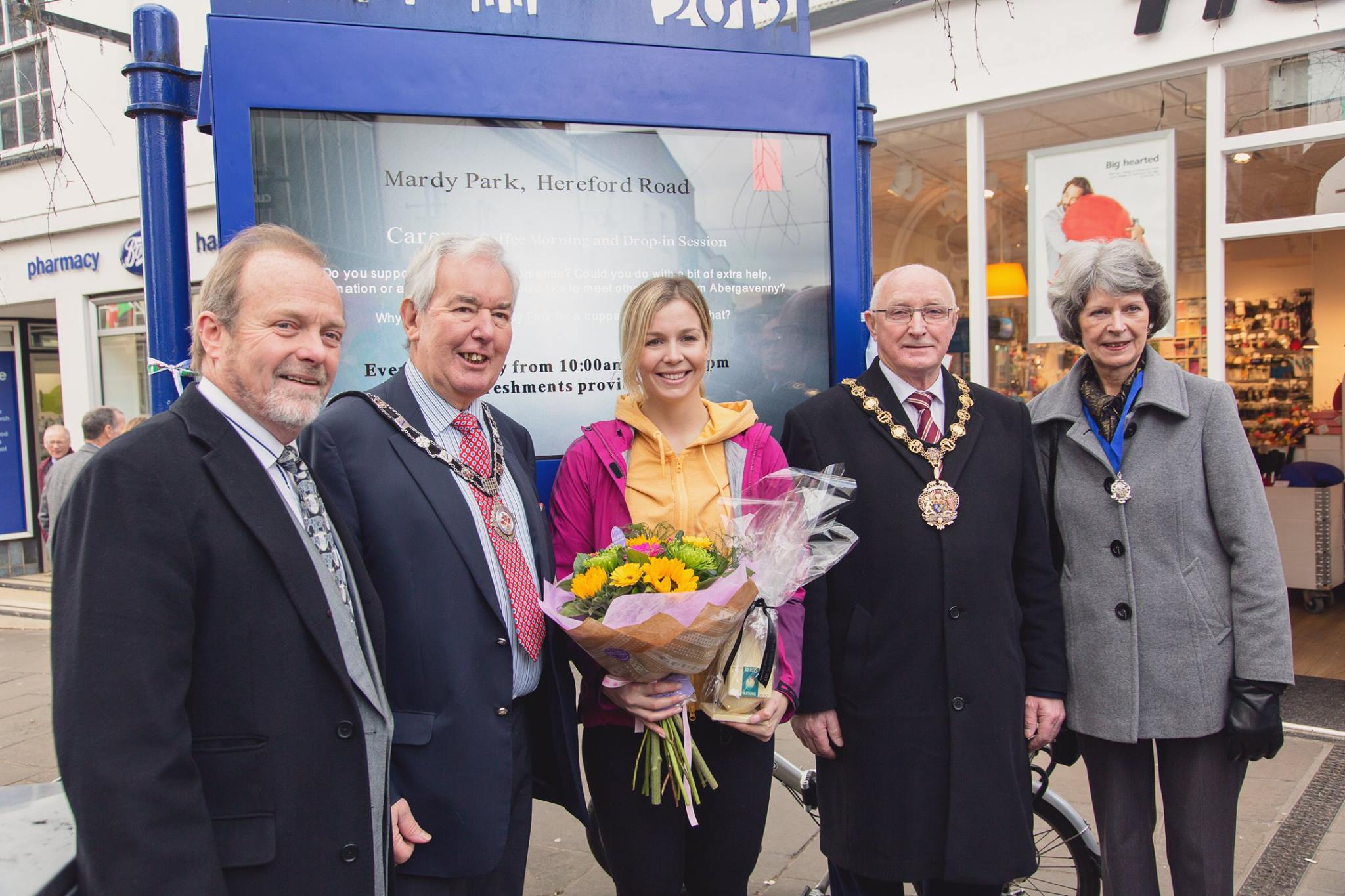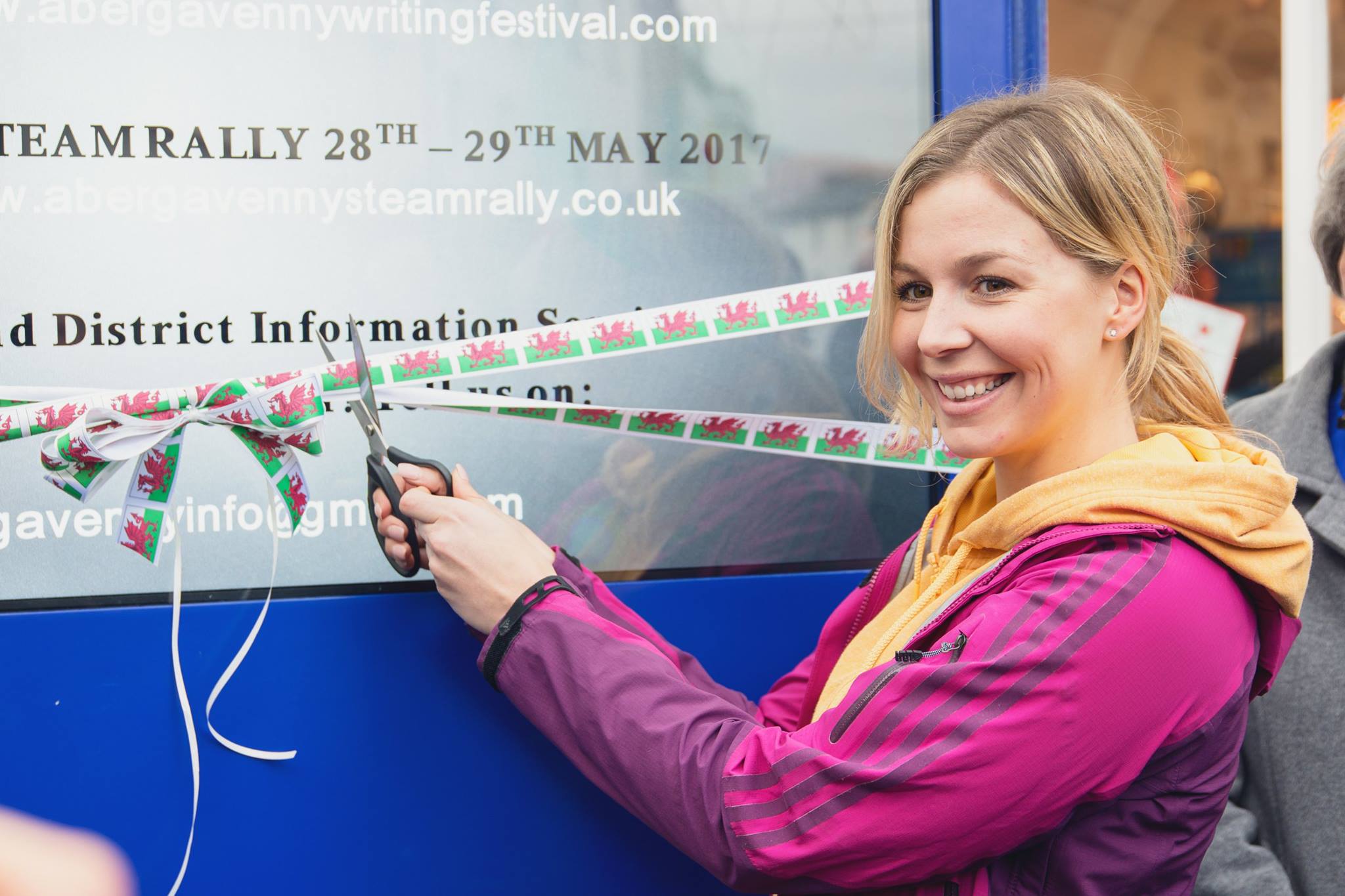 Abergavenny's double Olympic medal winner Becky James unveiled a community information screen in her home town today. Becky was accompanied by the Chairman of Monmouthshire County Council, Councillor Jim Higginson and the Mayor of Abergavenny, Councillor Chris Woodhouse.
The switching on of Abergavenny's digital information screen is believed to be the first time a local authority in Wales has used such a medium. It will improve the ability of Monmouthshire County Council to communicate directly with communities and provide county-wide and local news.
County Councillor Geoff Burrows, the council's cabinet member for social care, safeguarding and health said: "Digital information boards are widely used in countries like France and are a very effective way of getting messages across. This will benefit people who tend not to have access to traditional methods of communication and it will assist in providing help to receive local services."
Two more information boards are planned for Abergavenny at a later stage and it is hoped to introduce similar facilities in other Monmouthshire towns. Information will not be limited to council events, advice and news – local organisations, other public services and businesses will also enjoy access.